Under 18 and concerned for yourself?
Whatever you do, don't leave it as it is!

You can do this anonymously, and your confidentiality will be respected.
If you are concerned that a child is at risk of

immediate

injury, death, then
---
If you are under 18
and want to talk to someone you can trust about things that are happening to you
Contact ChildLine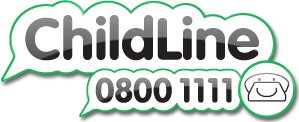 WEBLINK
---
Bullying?
WEBLINK phone: 0808-800 2222
---
Report your Concern: UK authorities
Want to talk to someone about a child
who you suspect/know is suffering abuse?
In England , below you can find which Council covers your area. If you aren't sure, use the post code finder to find out.
Once you've found out or if you live in Wales, Scotland or Northern Ireland,

go to the List below of all Councils, by Country. Scroll down to find yours.
The list has a daytime and out-of-hours number, and a web page link for every Council. Some also have email links.
---
---
Find your Local Council

If two Councils are returned for your area in England, choose the County Council.
---